How local, independents retailers can compete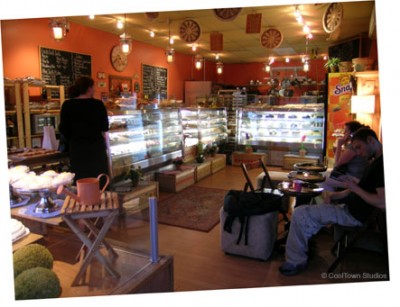 Creative urbanites prefer unique, local, independent retailers to the Ruby Tuesdays and Walmarts, but these desired retailers need to keep up with the current trends to survive. The National Retail Federation Foundation helped sponsor a report to help them do just that, called Challenges of the future: The rebirth of small, independent retail in America. Here are the trends they need to be aware of, from a creative urban point of view:
Personalization: Customers demand and expect experiences tailored to their specific needs and interests, and this is an area that local merchants have a distinct advantage if they take the time to get to know and reward their repeat patrons, like these venues.
Increased competition: There is way more retail space out there than there are shoppers, even more so since the internet. Retailers need to combine services and experiences with their unique products (they can't compete on price), like Busboys & Poets, a bookstore with a restaurant, lounge, coffee bar and theater offering daily cultural events.
Changing demographics: Generation Y (born 1981-1995) numbers 57 million, the
largest consumer group in the history of the U.S. They don't respond to traditional advertising as much as word-of-mouth, and prefer brands that understand them and speak their language (personalization) – in the now. Something like face-face chat room bars may be their calling. The U.S. is also becoming more diverse, in both ethnicity and age, which again speaks to personalization.
More in the next entry…