More evidence that 'not so big homes' are in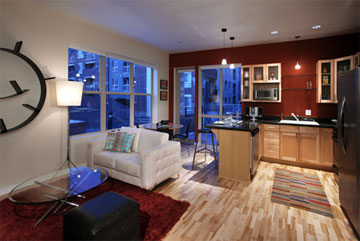 The average area of living space per occupant in the U.S. was 290 s.f. in 1950, 446 s.f. in 1970, 800 s.f. in the 90s, to a whopping 939 s.f. today. However, according to the Wall Street Journal, that trend may have hit its peak:
"The golden age of McMansions may be coming to an end. These oversized homes – characterized by sprawling layouts on small lots, and built in cookie-cutter style by big developers – fueled much of the housing boom. But thanks to rising energy and mortgage costs, shrinking families and a growing number of retirement-age baby boomers set on downsizing, there are signs of an emerging glut… Faced with dwindling demand and a fall in their stock prices, many national builders are starting to focus more on smaller houses…"
Sarah Susanka, author of the best-selling The Not So Big House series of books, sums it up well, "Once we get our brains out of square footage and into the things that matter, we realize that size is not where the sense of home resides."
Tomorrow: The myriad benefits of not-so-big living.
Image: The Creekside Lofts in LoDo, Denver, long since sold out.