Newsweek International's hottest cities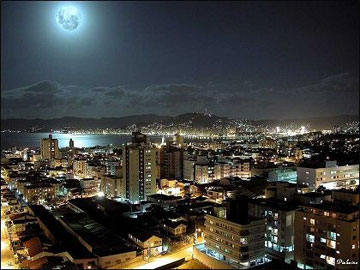 This week's (July 3-10) Newsweek International focuses on cities, with no less than 13 full stories from the 10 fastest-growing cities to an essay by Richard Florida to how cities make a better wilderness than the countryside.
The cover story features the 10 'hottest cities' above 750,000 people in each part of the world, that the United Nations recognizes as the fastest growing. However, what the report fails to say is how sustainable the growth is. Many of the cities on the list are benefitting from a single 'old economy' company or industry that in fact, is already a declining one in the U.S. A much better indicator of success, rather than short-term growth, is long-term growth in the knowledge industries such as Florida's Global Austins or the next Silicon Valleys.
In approximate order from long-term to short-term economic/quality of life growth prospects:
Florianopolis, Brazil – aka 'Silicon Valley of Brazil, with beaches', ban on heavy industry (pictured)
London, England – Finance, immigration
Munich, Germany – IT and bioscience
Fukuoka, Japan – aka 'Car City' and 'Silicon Island' (got their bases covered)
Ghaziabad, India – IT, manufacturing, outgrowth from Delhi
Goyang, South Korea – Outgrowth from Seoul, finance
Las Vegas, U.S. – Gambling, entertainment
Toulouse, France – Airbus
Nanchang, China – Ford, automobiles
Moscow, Russia – Oil and gas