The next real estate boom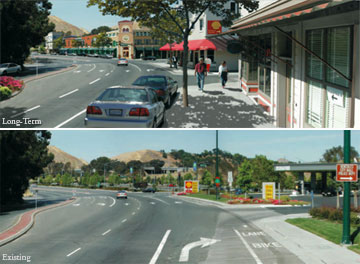 CNN Money describes what they see as the next real estate boom, especially for younger people**, "You know all of the 150 or so souls in the village; you see them at the market where you pick up a box of locally-grown produce once a week. You see half of them in the morning as they board the commuter train for school or work in the city; the other half are the network warriors who work from home or, on warm days, use the free Wi-Fi in the village square."
The article cites two studies providing evidence:
– **53% of 24-34 year olds would choose to live in transit-rich, walkable neighborhoods, less than 25% of middle-aged Americans are interested in living in dense areas. Source: CNU
– Demand for housing within walking distance of transit will more than double by 2025. Properties within a 5-10 minute walk to a train stop are selling for 20-25% more than comparable properties further away, and going up. Source: Center for Transit-Oriented Development
However, the article is contradictory. It emphasizes new villages that are 20 miles or so from a major city with rural surroundings, in contrast to transit villages that are connected via rail closer to cities. Yet the example they give of a new village, Hercules, CA (pictured) is actually a transit village in the SF Bay Area. Besides, 'new villages', based on their description, aren't very popular with the younger crowd – they're expensive; essentially single-family and family-oriented; mostly isolated and not typically connected to major cities by rail; not very walkable to any semblance of nightlife; and often described as sterile. Old villages/small towns however, are another story.