People are downsizing their homes – and with style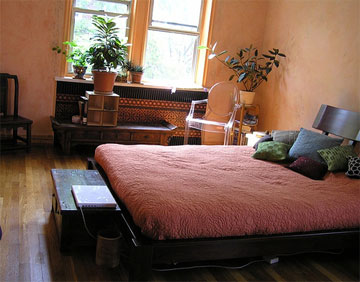 Big is out. Small with style is in, and understandably so given the increase in home prices. Then again, prices have increased the last few decades because homes are now more than three times the size per occupant. Seems like practicality ultimately comes through in the end.
From a Reuters article, here are some telling quotes by housing experts and home buyers:
"Ten years back, most people wanted more space – now they want more features." Gopal Ahluwalia, vice president of research at the National Association of Home Builders.
"People are at the point where they would rather have a luxurious interior than expand. Potential buyers want kitchens designed for entertaining, state-of-the-art appliances, media rooms and home theaters." Budge Huskey, president and COO at Coldwell Banker Residential Real Estate in Sarasota, Florida.
"Some of these homebuyers are empty-nesters now finding their homes are larger than what they need and more than they can handle." Diane Ramirez, president of Halstead Property.
"Our property taxes went down by 1000%, the [electricity bill] was cut by two-thirds and the cost of home maintenance was reduced by at least 50%. No gardener, no roofer cleaning gutters, no tree spraying, no snow removal, no exterior painting every six or seven years." The Horwitzes, home buyers downsizing from 2200 to 1200 s.f.