World's Best Cities' to visit (Part 1)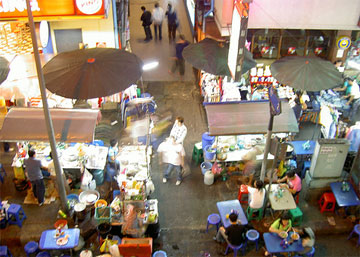 If you were looking to travel the world to discover and learn from the coolest places, venues and daily cultural events, Travel + Leisure's compilation of the World's Best Cities is a good place to start. See the rankings below, and you can check out the overall top 10, each city's score, and full profiles here. Please add your comments below, especially on the happening hot spots in each city.
Asia:
1. Bangkok, Thailand (pictured) – The cool/hip/chic capital of Asia?
2. Chiang Mai, Thailand – The country's complementary cultural historic preservationist's dream
3. Kathmandu, Nepal – Longtime hippie destination, plus Mt. Everest
4. Kyoto, Japan – The Chiang Mai of Japan, rich in heritage and beauty
5. Hong Kong, China – No city is more relentlessly urban, intense, modern
6. Hanoi, Vietnam – Intellectual, artistic and two-thirds under 30, though Saigon is the 'faster' city
7. Udaipur, India – aka the Venice of the East, but a micro-fraction of the cost
8. Beijing, China – The cultural, friendlier, affordable alternative to jobs-oriented Shanghai
9. Jaipur, India – the 'Pink City', India's living museum of art, architecture and culture
10. Luang Prabang, Laos – Beautifully preserved ancient medieval city
Takeaways: Timeless, preserved historical culture is a significant asset, and so is the contemporary as long as it's at human scale.
Africa and the Middle East:
1. Cape Town, South Africa – Urban (and wine) mecca for Africa
2. Beirut, Lebanon (war aside, aka the Paris of the Middle East by the sea)
3. Jerusalem, Israel (ironically, it's infinite spiritual history is a catalyst for warring factions)
4. Marrakesh, Morocco – Endless array of food, shopping and entertainment for little $
5. Fez, Morocco – home of the largest contiguous carfree urban area in the world
Takeaways: Affordability and choice will keep people coming back, staying longer.
More tomorrow on Central to South America, the Pacific, Europe, Canada and the U.S.
Image: Night Market, Bangkok, Thailand