A look at NYC's creative class strategy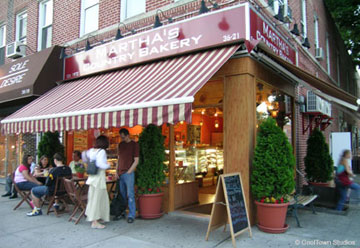 Being that New York City is the pinnacle of urban living in the U.S., ever wonder what it's current creative class strategy is? The answer is provided by Beth Siegel, president of Mt. Auburn Associates where she provided a creative sector economic development strategy for NYC. She also headed evaluations for the U.S. Economic Development Administration. You can listen to her via her Smart City Radio interview.
Beth's major accomplishment may be motivating Mayor Bloomberg in establishing a permanent 'desk for creative industries' within the offices of economic development. Every city should have such a person.
She adds that NYC's current economic development strategy actually does not understand the creative class, focusing instead on its financial and tourism sectors, and that the creative sector exists in spite of conditions working against it. To grow the sector, the city needs to provide incentives for creative class (ie attainable) housing, support to small businesses, and proactive assistance in finding them such places.
NYC's biggest challenge: Affordability in working and living spaces, and thus competition from more affordable cities.
NYC's biggest opportunity: Manhattan is still a magnet for the creative industries, just as a renowned university is for future talent. The question is, can you stem brain drain.
What do the creatives really want and need in a city to help them prosper?
"They really want a place to gather. A place that they know on Wednesday nights that they show up, there's going to be a lot of other writers and artists and creative people hanging out. That kind of infrastructure is important."