Philadelphia's 'One Big Campus' to attract/retain jobs, creatives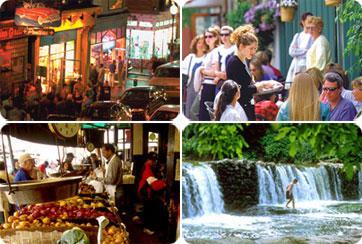 Pennsylvania hasn't exactly been at the top of the list in states that attract knowledge workers. However, Collegia, which works with colleges and communities to attract and retain top student talent, is helping them change that.
Collegia president Todd Hoffman, interviewed at Smart City, puts it in perspective, "Quality of life is more important now than ever. It's really the jobs that are migrating to where the students want to be – they seem to have the upper hand in most places."
One such program Collegia has helped implement is One Big Campus to market Philadelphia as, well, one big campus, with a team effort on providing each student with as much access as possible to other university campuses as well as the city itself, via hotel discounts, interactive websites, magazines, and the biggest event of all – a late September kick-off party with a downtown concert, introducing students to the transportation system, museums, employers, and a Career Philly program to generate internships, all to connect them emotionally to the City.
Who's involved in that? The Knowledge Industry Partnership that administers the program; the mayor; the head of tourism; and the director of economic development. What're the results since the program started three years ago? Admissions and enrollment up 10% (2002-2005), and 65% want to stay in Philadelphia after they graduate in 2005 vs 50% in 2002. However, the actual retention rate hasn't changed yet – once again, it sounds like they could use a mass customization program for building the places graduates really want, like the beta community.