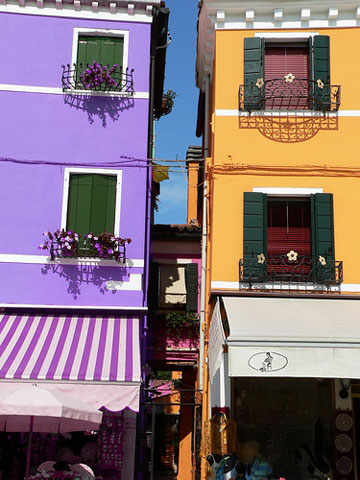 What provides the greatest return on investment when developing destinations or revitalizing neighborhoods? The answer is easy by far – color.
However, developers and cities mistakenly associate that with the word paint, and that's simply not true. More importantly, it involves investing in the expertise of choosing the right paints – that attract your target market most effectively, in the largest numbers, with the strongest emotional connections.
The best investment in that regard is a color expert (the Color Marketing Group is a good start), and a good read to get a better sense that there's an entire industry behind it is this article from Multifamily Trends magazine, What About Color? (read the pdf to be able to see the article's photos). Here's one key interview excerpt from the article based on color's return on investment:
Interviewer: "So, how much do you think you were able to exceed your pro forma in that project?"
Developer: "We exceeded it by 15 percent. But the impact isn't just on the pro forma of one property. It also benefits the city and the entire development, by setting the benchmark for [other surrounding] developers… Developers who do not hire a professional to do their exterior colors, who rely on themselves or even on architects – who are not, by training, color people – are really stepping over dollars to pick up dimes."
For people who care deeply about the colors in the interiors of their home, the beta community is the means to guide decisions about the colors in their neighborhood.