Every neighborhood needs a coworking space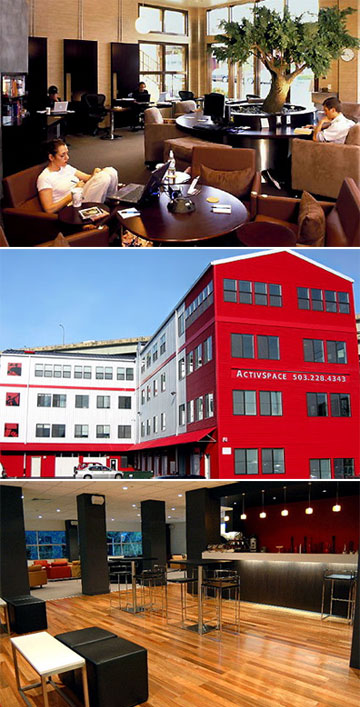 Part of Starbuck's loyal following consists of entrepreneurs seeking creative places to work outside of the home, where the coffeehouse with wi-fi makes a pretty good alternative. After all, the CEO of Starbucks will tell you, "We're not a coffee company, we're a real estate company."
At last there's something better. It's called coworking, "the social gathering of a group of people, who are still working independently, but who share values and who are are interested in the synergy that can happen from working with talented people in the same space." It's defining the modern community-oriented workplace, and unlike coffeehouses, coworking centers allow you to establish a regular workspace, facilitate collaboration among the regulars, and provides the necessities that serious business professionals need, like meeting space, a physical address, and networked printers, copiers, faxes. Most of all, they provide a formal yet community-oriented environment to help you secure new business opportunities or partners.
In fact, BusinessWeek just published the best article yet on the topic, titled Where the Coffee Shop Meets the Cubicle, including a series of image-oriented profiles of coworking places.
To learn more, check out the Coworking Blog and the Coworking Wiki.