How would you like your home to feel… right now?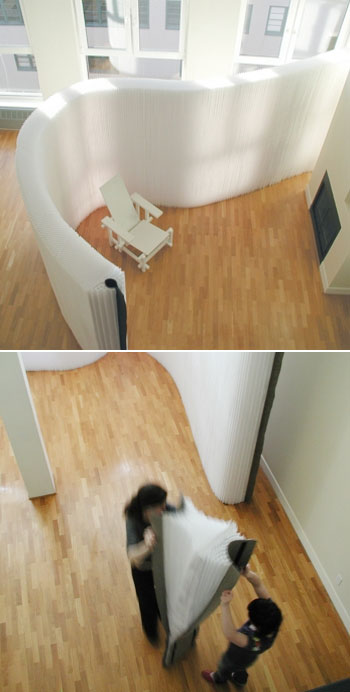 Each year 100,000 people attend the annual International Builders Show to get a headstart on homebuying trends. So what did they walk away with this year?
For the first time ever, it's quality over quantity as U.S. homes have finally hit their peak size. 'Not so big' is in, though that's been already covered here.
More homes are going green as costs go down and environmental awareness goes up, but for our readers, that's nothing new either. By 2015, we should have house-wide lights and AC that can be programmed to save energy, even hooked up to your computer to track savings.
The more exciting features to come, not surprisingly, have to do with mass customization, with homes/buildings built off-site in modular sections to reduce home prices, and with flexible room dividers and partial walls to provide configurability and adaptability for different uses, moods.
Image: Softwalls – "an expandable partition with a moody ambient light quality."