America's Next Hot Neighborhoods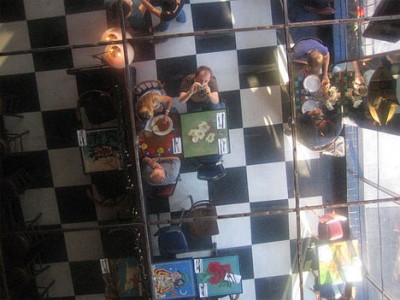 You've just seen the study that documents the connection between rising home values and the bohemian index, so what are some examples of such neighborhoods?
BusinessWeek provides a pretty good list (with the help of Zillow) in their recently published, America's Next Hot Neighborhoods.
Their city neighborhoods with the fastest rising home values yet still affordable are:
Boston: Dorchester, Mount Bowdoin, Grove Hall
Chicago: East Garfield Park, Cicero, Lower West Side
Denver: Civic Center, Skyland, Sandown
Los Angeles: Pico Union, Jefferson Park, Mid-City
Miami: Little River, Lemon City, Model City
New York: Kingsbridge Heights, The Bronx; Bergen Beach; Downtown Flushing
Phoenix: Cashion, Central City, Villa Monte Vista
San Francisco: Mission Bay, Tanforan, Hunter's Point
Seattle: University District, Georgetown, Dunlap
St. Louis: Tiffany, Tower Grove, Benton Park
They provide four indicators for predicting which neighborhoods will appreciate:
1. Access to mass transit.
2. Potential for a thriving neighborhood commercial center (ie main street).
3. Zoning that allows new condos, apartments.
4. Signs of investment.
…and based on the descriptions of these neighborhoods, a diverse population.
Image source: freedryk