The 2007 New Urbanism Charter Award winners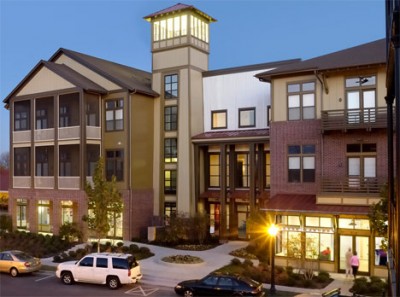 Each year the Congress for the New Urbanism announces its Charter Awards that best represent New Urbanism. Here are some of the winners for 2007.
The Region: Metropolis, City, and Town:
Long Beach Mississippi Concept Plan – Waterfront revitalization. Check out its humanistic-proportioned buildings reminiscent of Amsterdam – those are going to be in immense demand.
Neighborhood, District, and Corridor:
Innovista Master Plan, Columbia, South Carolina – A true live/work/learn community intrinsically tied to the University of South Carolina – what a research park should be – profiled previously here.
Harbor Town, Memphis, TN (pictured) – A 20-year old neighborhood modeled off the walkable neighborhoods of the 1920s, it has finally matured to the point of having a more active town center.
Block, Street, and Building:
Chatham Square, Alexandria, Virgina – A textbook example of replacing neglected public housing with an elegant mixed-income neighborhood, with every one of the 100 existing public housing units exchanged in-kind either on site or elsewhere in the city.
The Ellington, Washington DC – One of the first urban mixed-use developments in the neighborhood that sparked investment and new housing throughout the area, just a few blocks from CoolTown Studios at the Affinity Lab.