How a French town modernized and kept its heritage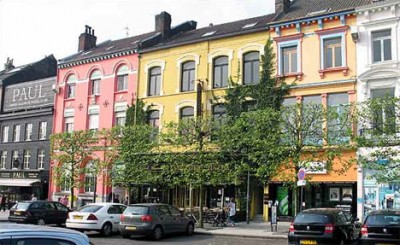 Roubaix is a typical small city in Northern France that thrived in the industrial age from the 19th Century through most of the 20th Century, specializing in textiles. However, that economy crashed in the 1970s as the economy rapidly and mercilessly transitioned to the global information age. How did the city evolve?
The city still has a reputation for fashion and fabrics, but has diversified. For one, they transformed one of their textile manufacturing buildings into a contemporary indoor urban outlet mall; a factory washroom building into an art and industry museum (pictured left); and a waffle factory into a community of artist studios.
Robaix is also an important example in demonstrating the power of color. The facades of many buildings, formerly greyed from industrial pollution, were repainted in bright colors to appeal to visitors, and as one city official says, "By giving the town back its colour, we've also given back pride to the inhabitants."
Read more in this BBC article.