Torpedo factory turned artist community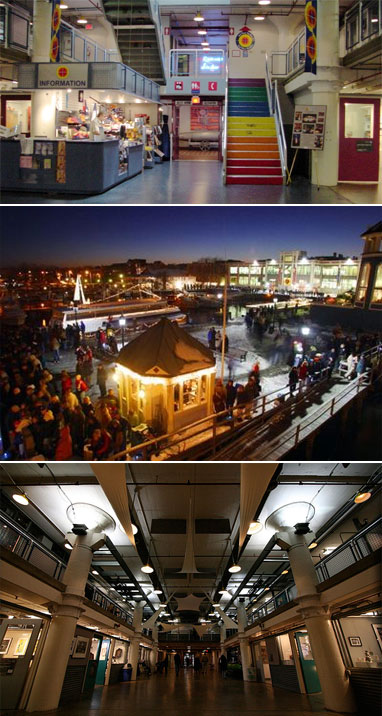 'Make art not war' is the literal theme at the Torpedo Factory Art Center, located in the heart of Alexandria, Virginia's vibrant downtown waterfront.
Originally built in 1918 as a torpedo factory and used as such until the end of World War II, the City of Alexandria bought the buildings from the U.S. government in 1969. Marian Van Landingham, President of the local Art League at the time, proposed renovating the buildings into artist studios. Long story short, the Torpedo Factory Artists Association was born, a beta community if you will, with the Torpedo Factory Art Center itself opening in 1974. Read about its fascinating history in detail here.
The Torpedo Factory is now a civic tourism destination for the city, attracting 700,000 visitors annually, supported by 1000 cooperative gallery members and 2000 art students. The 165 visual artists in painting, ceramics, photography, jewelry, stained glass, fiber, printmaking, and sculpture, welcome visitors to observe their creative processes, and of course, purchase their work. The Center hosts 82 artist studios, six cooperative galleries, two workshops, art classes and the Alexandria Archaeology Museum, and is even popular for conferences and wedding receptions.
The best part is that they sell a professional guide if you want to establish your own art center.