A rarity: Human proportions in new development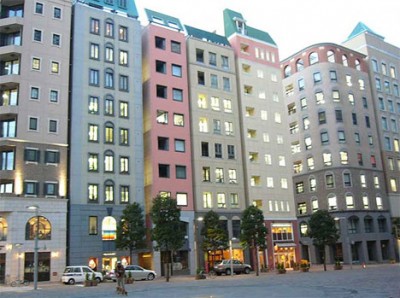 A year ago we profiled how human-proportioned buildings not only provided a more welcoming urban fabric, but higher property values as well. These were generally in historic neighborhoods, but seldom in new developments.
Well, it took an Italian urban designer with a tremendous amount of respect for historic Italian neighborhoods to design these new buildings (pictured) in the Shiodome Italia, Tokyo development. The 30 Italian-inspired buildings in Japan's new Little Italy surround a piazza known as Citta Italia.
It's not a model of authenticity, but it's an excellent example of applying some humanistic contemporary creativity to the mass-produced urban glass tower apartment building, and that deserves some authentic credit.