How 'community' is driving the trend toward 'local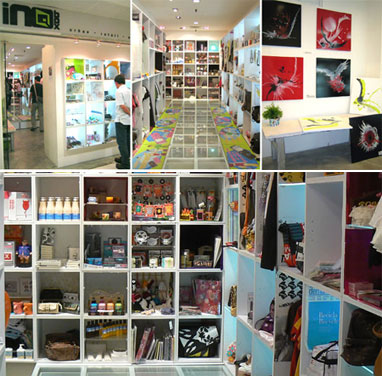 The more our everyday products and experiences, restaurants and stores, are offered globally (ie Starbucks, Subway, The Gap) the less many of us get a sense of place or feel authentically connected to our own neighborhood. What can those who are fed up with in increasingly faceless, commoditized culture do about it?
Continuing our review this week of the local-first (Still) Made Here trend, here are some business ideas that community-seeking consumers are supporting as alternatives:
– Pop to the Shops – an online version of your local main street.
– An idea that you'll see sooner than later (or now in the UK) are neighborhood discount cards of only local indie businesses. San Francisco has a coupon book of only progressive local indie businesses called the Green Zebra Guide.
– InQbox ('incubation in a box') in Singapore is a store that rents out cubbyholes to locals (~$50/mo.) with highly qualified merchandise to sell (pictured).