Reader log: Having the market come to you instead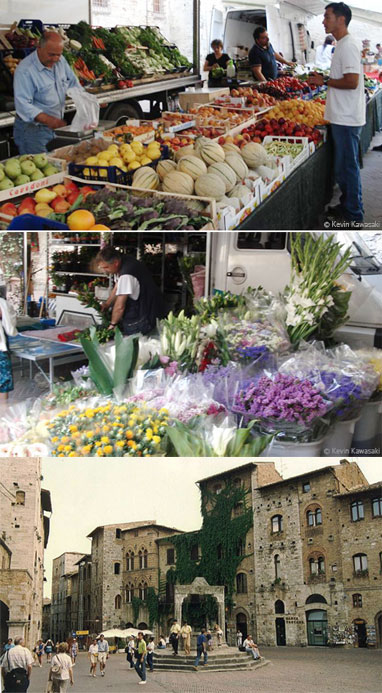 We're all familiar with the public market as either a large regional market, or a small neighborhood famer's market. The public market originated in Europe, and here's a reader's account of how they still provide an ideal model for markets elsewhere.
"Pictures of San Gimignano, Italy (all images) show how the market comes to the people vs. people needing to drive to the market. These markets sold everything from produce to panty hose. Although San G is kind of a tourist town, these trucks were definitely brought there for the local people. The nearest place to go to a larger grocery store is around 12 km away, down the hill. There are small grocery stores but selection is kind of limited." Kevin Kawasaki, from a visit in May, 2007.
What really defines these historic markets is the location. As Kevin stated, the market comes to the people, and there is no more convenient place for that to be than a big open square in the middle of the city; the piazza (lower image).