NY follows France's lead with bike sharing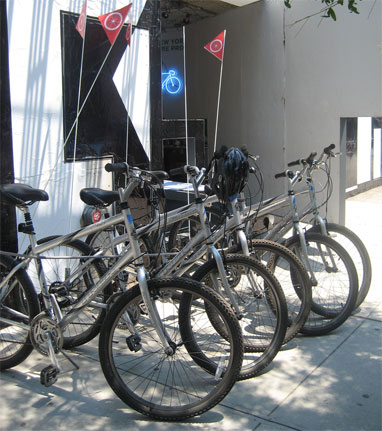 Good ideas spread fast. It's not official yet, but New York City is prepping to establish a city-wide bike sharing program like in France, started in Lyon and recently adopted by Paris with 10,000 bikes at 750 stations.
Today is the last day you can pilot the system during a test run of 20 bikes with a few stations. As described in our profile of the overwhelmingly successful French model, the first half an hour is free and you can leave the bike at any official station. Like car sharing, your access requires a credit card.
Read more in the NY Times article, In This Case, It's O.K. to Take a Bike That's Not Yours.
Image source: lorealmonroe