Film, music, writing, fine arts, fashion, photography, architecture, design…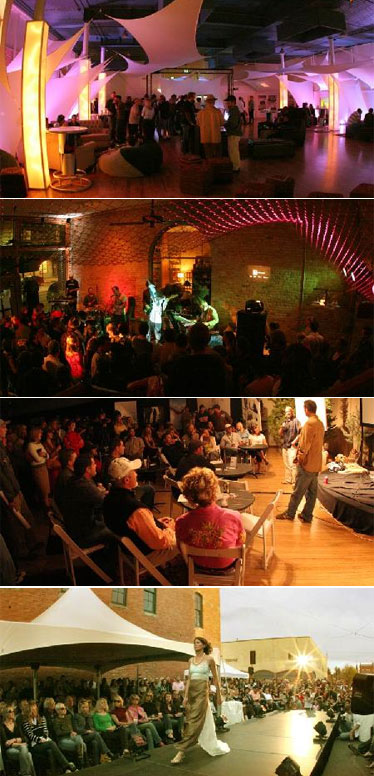 …are some pretty desirable talents in establishing both a cultural and economic base for any city, but what has that got to do with Bozeman, MT and Asheville, NC? A lot, thanks to an increasingly popular event known as Hatchfest.
Held annually in Bozeman since fall 2004 and for the first time in Asheville in spring 2008, students from around the world participate in competitions and exhibitions while being mentored by seasoned veterans already accomplished in the field, as the veterans go home energized by fresh innovation and unbridled enthusiasm. The benefit to the city of Bozeman? $5 million in economic returns plus a serious boost to industry development in said fields of film, music, writing, fine arts, fashion, photography, design and architecture.
Asheville for instance, which has licensed the festival for the next ten years, plans to feature its cutting-edge visual artists who are turning scientific data on climate into graphic tools. Its goal is to become the visualization literacy capital of the U.S., and it already has a great headstart in establishing a high quality of life to attract and retain those creatives.
Thanks to Sandy Maxey for the reference.