Beta community update Q4 2007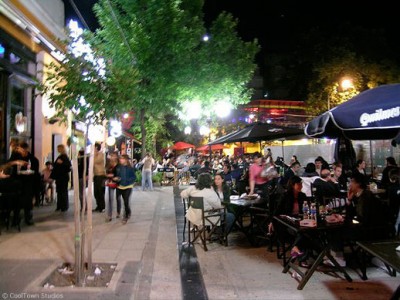 Gear Factory, Syracuse, NY
Developer Rick Destitio is renovating a historic 1910 five-story gear factory building into a artist-musician live-work center via a beta community now consisting of 170 of the city's most progressive creatives. They're now working on the floor plans for the 65,000 s.f. structure and will start taking reservations next month. If you live in Syracuse and want to be a future tenant or patron, join the effort here.
Elements, Washington DC
A VIBE-sponsored beta community crowdsourcing a green cafe/education center presently at 157 members. The business owner is looking to establish a partnership with the most successful green cafe in the city and is negotiating a lease for 3000 s.f. Read more in this Washington Business Journal article, and join the beta community if you live in the area.
O.C. Haley, New Orleans
With the concerted efforts of neighborhood leaders and young urban rebuilding professionals (aka NOLA YURP), a building owner is offering his building as a benchmark for revitalization in the economically-neglected neighborhood of O.C. Haley. The project, just a few blocks from downtown, commenced just last month, and they're looking at a March 1, 2008 (optimistic) opening date for a green, fair-trade, community-oriented coffeehouse. If you're a local, especially to the neighborhood, please do join the beta community.
Keep track of these beta communities by joining the nascent CoolTown social network.
Image: This scene in Buenos Aires captures the vibrancy being sought by these beta communities.