Crowdsourcing a local, indie brand for creatives, by creatives: A green restaurant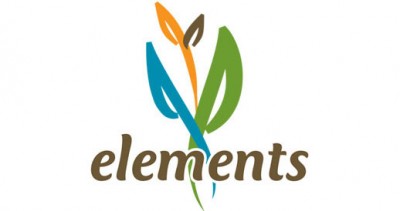 Local, independent businesses that are just starting out typically can't compete with the chains that already have an established national customer brand. However, as profiled previously, the best local, indie businesses can outperform any chain given a loyal community brand.
Even better though, is to enjoy that success on day one, which is a little unexpected given that it's a new business. That's where crowdsourcing comes in, with the ability to not only develop a loyal customer base on opening day, but well before then. But this is all just talk right? So here's an example of such a case with a local, indie business in Washington DC that doesn't even have a space yet…
What started out last year with a visionary entrepreneur and a meeting of 14 progressive creatives has since become Elements, a community of 180 future customers (and growing) that have since crowdsourced the name, the logo (above), a leading partner, and the program, which has evolved from a 1000 s.f. coffeehouse to a 5000 s.f. green, vegetarian restaurant and education/community/entertainment center. The owner is currently negotiating leases…
…and is thoroughly convinced, as are its future customers, that Elements will be a social, environmental success on day one, primarily because it practically already is.