Third places, events and scenes oh my…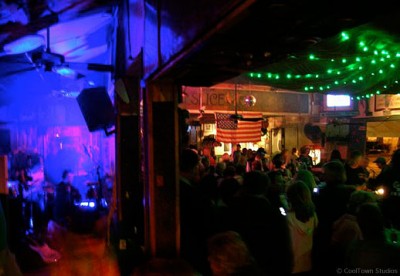 If you're looking to establish a beta community to crowdsource a natural cultural district (kudos to those of you who don't have to click on the words to know what's being talked about here), it starts with third places, events and scenes.
Third places. Most of you know what third places are – where you feel comfortable hanging out when you're not at home or at work. A community starts with a third place so people can meet face to face, whether it's a coffeehouse, a cafe/bookstore, or a pedestrian-only square.
Events. Third places can't always survive on great food or charm alone, they need events that bring people together on a regular, predictable basis to share common conversations, whether it's on a certain genre of music, a fundraiser for an environmental cause, to learn salsa, or simply to catch up with friends at happy hour. Events begin at third places, then branch out to other venues, and ultimately neighborhood-, even city-wide.
Scenes. This is when you know you have a thriving natural cultural district, because a thriving scene (music, green, arts, entrepreneurial, ethnic, etc.) means enough events have sparked at third places to manifest a tacit sense of community and reputation of being a cultural destination – like live music in Austin; environmental progressiveness in Burlington, VT; and international dining in Adams Morgan, DC.
Image: Green Parrot Bar, Key West, FL