Developer sets benchmark for change in Milwaukee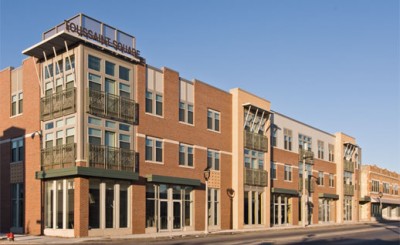 When the founders of North Avenue Community Development Corporation in Milwaukee wanted to see change in their economically-challenged North Avenue neighborhood, they realized it was up to them to solve it entrepreneurially and build the change they wanted to see.
Thus, they developed the $4.8 million Toussaint Square, a new three-story building integreted with a renovated mixed-use building providing 24 affordable homes to retain local residents who wanted to stay in the neighborhood as their incomes rose, and 15,000 s.f. of office/retail and live/work space (scaled smaller to be more financially attainable) to retain local, independent businesses.
The project's moniker also has historical merit, named after Francois-Dominique Toussaint L'Ouverture, who helped lead the first successful slave rebellion in the western hemisphere 200 years ago that established Haiti as a free, black republic.