Pull your own pint' – a bar within a bar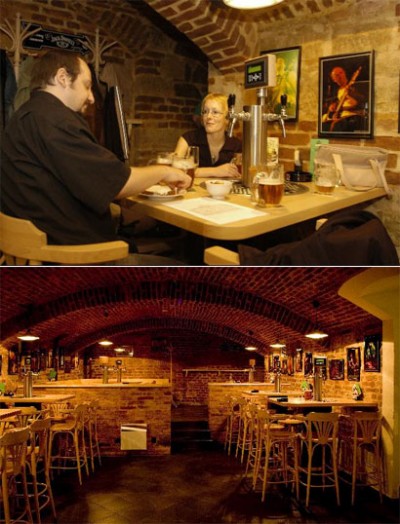 Say you're at a bar with friends, and you want to sample a few beers, or you just want a half pint to cap off the evening, or you're in the mood for a hefeweizen right now. There's also something festive and congenial about refilling everyone's mugs from a pitcher on the table.
It was inevitable, and it has arrived – self-serve tables with their own draft taps (and metered displays), which you'll for the time being have to travel to Pilsen, Czechoslovakia's new Pilsner Unique Bar (pictured) or Dublin, Ireland's 300-year old Baggot Inn to enjoy. Sure, traditionalists will miss having a beer server, but you'll still have a server for food who will also be knowledgeable about the brews, and you'll get to sample them yourself rather than take their word for it.
There's nothing like an Irishman introducing you to a 'pull your own Guiness' experience, so here's the video so see for yourself.
Thanks to Springwise for the reference.