Crowdsource a tool to support local indie retail districts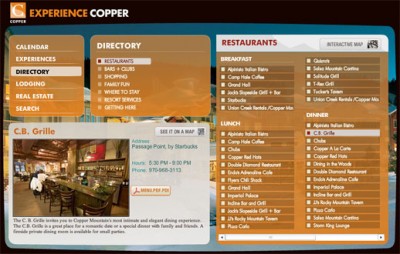 What makes 'organically-grown' retail and entertainment districts (natural cultural districts) so cool? A lot of it has to do with the presence of local, independent businesses, you know, the shabby chic coffeehouses, restaurants with live music and neighborhood events, unique shops with cafes…
Many of you are also now familiar with crowdsourced placemaking, especially one specific business, one building, and one district at a time. But what if you wanted to make a difference to invigorate all of the local indie businesses in the natural cultural district within your own neighborhood, and you wanted to do it now?
Let's crowdsource a tool and system to do just that, shall we?
Let's start with a sponsor and an existing prototype a few triple-bottom-line businesses co-developed, such as a 'TV guide' and directory web portal and crowdsourcing tool for all the events, experiences, scenes and third places in your retail district that exist… and don't exist.
The effort to date is resulting in a vision to make it vastly affordable for all main streets, mass customizable, highly googleable, with Amazon-like user reviews/ratings of all the businesses and events, the ability to suggest missing events on the 'TV Guide', and the opportunity to crowdsource the missing venues that the local creative patrons collectively feel are sorely needed… In Adams Morgan, Washington DC, a willing candidate for this program, it's a bakery; another great coffeehouse because the present one's too crowded; a larger performance theatre; more legitimate places to buy clothes…
The incentive to join this crowdsourcing effort, in line with the Think Local First campaign (which I guess fittingly doesn't have a national website) and perhaps the National Main Street Center, is not only the chance to customize a program to help revitalize your neighborhood commercial center, but every contributor gets a tenth off the eventual cost, the top ones win a third to half of the eventual cost, some even free.
Email to participate via the email link in the right column.