The ultimate small apartment design guide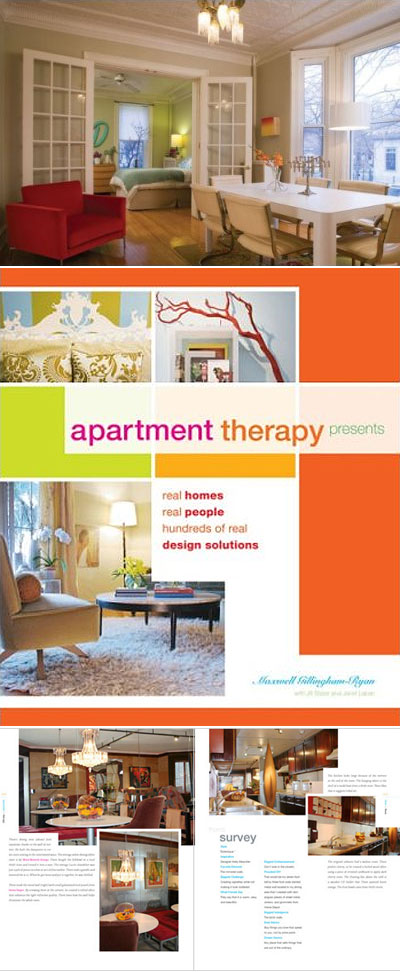 If you live in an apartment and you care about good design, it'd be a shame if you've never been to Apartment Therapy's 3-million-unique-visitors-a-month site, featuring great apartment design examples via several illustrated blog entries a day.
Being a regular at the site, one can fathom the criticism following the site's founder and HGTV design expert Maxwell Gillingham-Ryan for not having pictures in his first Apartment Therapy book. He didn't make the same mistake in his second book published March 5, 2008, Apartment Therapy Presents: Real Homes, Real People, Hundreds of Real Design Solutions, richly infused with 400 photos over 40 case studies.
Each of the home profiles provides floor plans and "how I did it" explanations from the renters/owners themselves, along with beautifully shot photos.
Check out previous Apartment Therapy entries here, especially their stunning Fall Colors and inspiring Smallest Coolest Apartments contests.