Fast Company's 'Fast Cities' 2008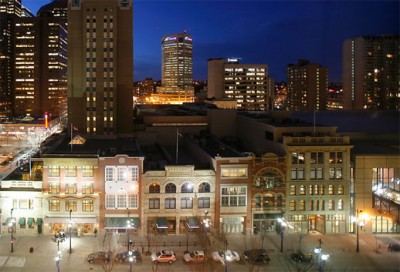 Ok, since Fast Company Magazine's choice for their Fast Cities 2008 U.S. City of the Year (Chicago) and Global City of the Year (London) isn't very earth shattering news, perhaps its more intriguing to look at their list of twelve Fast Cities, which aren't so obvious. Fast Company btw, is the business magazine for the creatives (and why I've read every article of every one of their 126 issues).
Beijing, China – A booming economy and arts scene – you won't think of China the same way after reading this previous Fast Company article, The Next Cultural Revolution.
Hyderabad, India – Diverse and a Fortune 500 IT hub – who knew?
Mexico City – If the rumor that Mexico City has more undergrads than the U.S. is true, a bright future may not be far ahead…
Kigali, Rwanda, Africa – Both reconciliation and a science-and-tech economy are on the rise as military facilities transition into educational ones. It even has a nascent beta community to build an educational village for kids.
Seattle – No surprise here for this genesis of music scenes.
Orlando – A natural evolution from the 'mouse' to an interactive gaming industry, which may provide the foundation for the future of motivated education and work.
Calgary – A flourishing of natural cultural districts.
Moscow – Russia's London? At least as far as cost of living goes.
Barcelona – A growing high tech, cultural and art mecca, and home of La Rambla.
Kansas City – The up and coming cosmopolitan heart of prairie U.S.
Doha, Qatar – Home of Al-Jazeera and Education City with extensions from Georgetown, Cornell, and Northwestern.
Abu Dhabi – A 'less tacky' version of nearby Dubai, and host of the planned zero-energy, zero car Masdar City.
Still, you're not going to get a fresher, more contemporary review of Chicago and London than in their Fast Cities article.
Image source: Groovnick.