Crowdfunding a neighborhood pub and microbrewery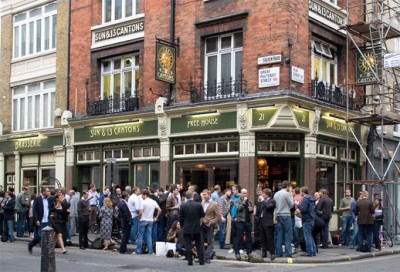 A neighborhood microbrewery is a good indication that you're living in a progressive area, but a crowdfunded one? Let's just say if that were the case, there'd probably be a lot of reason to get together, hoist a beer and celebrate every milestone one could think of. BeerBankroll is planning to be the business model behind that brewery (but thank goodness not the name of the brewery). In the land of the neighborhood pub, it's not surprising this is a UK joint.
Goal: Establish a local brewery and pub.
Membership cost: $50
Total membership required for established business: 50,000
Total investment required to start: $100,000 (200 members, for those who don't want to do the math)
Membership influence: Voting on the company name, logo, product design, product mix, marketing plan, advertising, sponsorship…
Profit sharing: One third to members in as redeemable reward points; one third to the company; one third to charity.
Timetable: None – crowd determined.
Check out their FAQ here.
Image source: London pub by prosto photos.