Maryland's first pedestrian-only district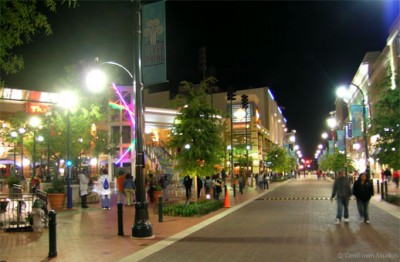 Ok, so those who've been down Silver Spring's Ellsworth Drive in Downtown Silver Spring feel like they're in Downtown Disney, but the takeaway here is that this is Maryland's first successful pedestrian-only district (on weekends) in decades.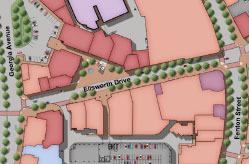 Ellsworth is the lone pedestrian-only street in the 22-acre mixed-use Downtown Silver Spring redevelopment, including 440,000 s.f. of retail. It's more of a suburban shopping mall with its large-scale national retailers, but it does have a triangular plaza (left of photo above and in map) with a multitude of outdoor dining options amid a smattering of local, independent restaurants. In fact, the buzz is that as chains leave town in the weakened economy, they're being replaced by local independents.