Can attainable green condos be crowdsourced?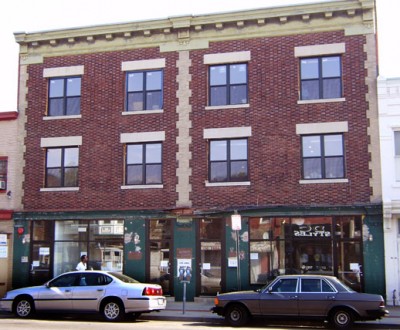 Following the announcement of a green home crowdsourcing program in July 2008, Taurus Enterprise Group, led by president Gail Montplaisir, has agreed to see if the building pictured above can be redeveloped and crowdsourced into green condos that creatives can truly afford. We're not talking about 'affordability' in quotations, we're talking about what first-time home buyers, those with average salaries or even recent graduates can literally afford to pay a month in order to buy their own place.
Over the next two months, if there are enough interested people that are committed to crowdsourcing a green building with attainably-priced units that in turn helps Taurus secure their financing, you will witness if not be a part of the first crowdsourced attainably-priced green condo development in the U.S., if not the world. The building, which also includes offices (ready to go) and a to-be-determined ground floor tenant, is located in the H Street district that is fast returning to its vibrancy as a colorful retail entertainment destination.
What makes this a truly crowdsourced project is that there's a huge demand for attainably-priced urban condos, much less green ones, across the country, and this provides a means of letting people do something about it on their own rather than waiting years if not decades for developers to listen to them.
If you're interested in participating or keeping track of this project, check it out here. If you want to be notified when other beta communities arise for such buildings in Washington DC, join the GreenHomesDC group.