Top cities with the qualities that matter to creatives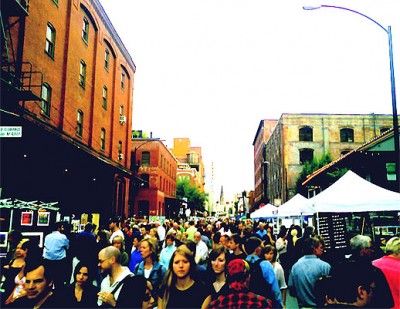 The previous entry highlighted what 600,000 people thought of 25 cities based on several well-defined criteria in Travel + Leisure/CNN's 2008 America's Favorite Cities guide. This entry will focus on those sub-criteria that tend to matter to creatives.
People:
Diverse: New York, San Francisco, Washington DC
Athletic/active: Denver, Austin, Portland OR
Culture:
Live music bands: New Orleans, Austin, Nashville
Shopping:
Local boutiques: New York, San Francisco, Charleston
Art galleries: New York, Santa Fe, Chicago
Vintage stores/flea markets: New Orleans, Charleston, Portland OR
Food/dining:
Ethnic food/cheap eats: New Orleans, San Antonio, New York
Cafes/coffee bars: Seattle, Portland OR, San Francisco
Farmers and specialty food markets: Seattle, Portland OR, San Francisco
Quality of Life & Visitor Experience:
Public transportation and pedestrian friendliness: Portland OR, Washington DC, Chicago
Affordability: San Antonio, Nashville, Minneapolis/St. Paul
Environmental Awareness: Portland OR, Seattle, Austin
Nightlife is well covered, and pretty much the same over the subcategories of cocktail hour/lounge scene, singles/bar scene, and late-night/club scene, and more representative of visitors rather than locals, as evidenced by Vegas being on top.
Seems like Portland shines pretty brightly, and you'll get a good idea why if you do a search on 'portland' on this site!
Image: First Thursday Gallery Night, Pearl District, Portland, Oregon by thelizabeth