Serving creatives seeking homes in cool towns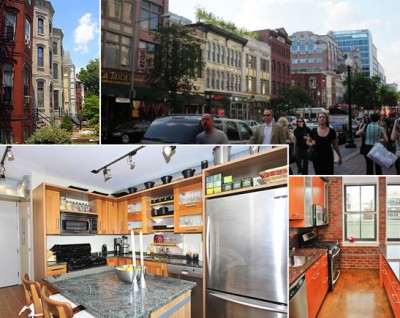 One of the most frequently asked questions I receive is related to readers seeking to buy homes that fit the vibe of what this site is all about. For years, I really had no answer for them. Finally, Brent Roberts, who worked for one of the most innovative, creative developers in the world, Streuver Brothers (see triple bottom line industrial loft redevelopments here and here), decided to strike out on his own and suggested providing that very service.
Long story short, Brent committed to the principles illustrated and presented via the 1400 vignettes on this site, licensed the brand, combined that with his model of providing sincere customer service and launched CoolTownLivingDC. It follows the crowdsourcing model of building its service based on the direct input of its initial customers, especially as described in this entry, Here Comes Everybody. Thus, until at least the end of November as he fine tunes the service, he's promising a third of his commission back to his first clients under the new brand. He's also already been helping people find homes for a few years.
By all means, this is not being presented here as the start of a company, but the beginning of a model for other realtors around the country to learn from if they want to truly relate to urban creatives, especially since this service is only available in the Washington DC area. What makes the service unique:
– Only homes with a Walk Score of at least 75 will be provided or listed.
– Special attention will be given to finding 'not so big' homes, at 'not so big' prices.
– Those who want to crowdsource their own homes will be exclusively introduced to such ongoing opportunities, even initiating them.
– Clients will be invited into social networks where they can network with others in their neighborhood to crowdsource third places they feel should exist, but don't.