Baltimore to invest in natural cultural arts district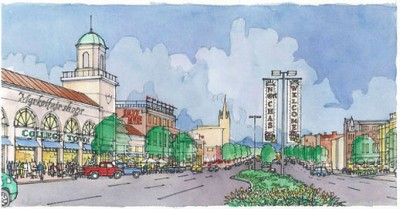 Presently, few visitors venture north of Baltimore's Pennsylvania Station into what is known as Charles North, a 100-acre arts and entertainment district characterized by boarded up buildings. On October 30, 2008, Mayor Sheila Dixon (pictured) unveiled the Charles North Vision Plan to transform the area into more of a knowledge economy oriented natural cultural district (local businesses, human-scaled buildings, multiple developers) rather than the typical industrial economy corporate cultural district (national chains, block-sized buildings, one or two major developers).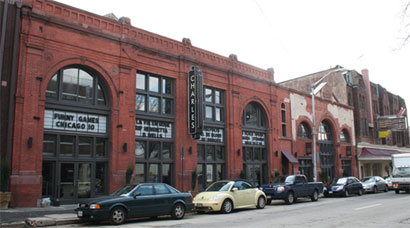 The scope: Integrated into the existing historic urban fabric and active destinations (such as the popular Charles Theater pictured to the left) 1900 residences, 557,000 s.f. of retail, 300,000 s.f. of office space, 4700 parking spaces in automated garages, in an area bounded by St. Paul Street on the east, 20th and 21st streets on the north, Howard Street and Falls Road on the west and the Jones Falls Valley on the south.
The main components of the plan seem promising on paper:
– Residences for college students and professionals;
– A 'Creative/Design Zone' for artists, designers and architects. The Maryland Institute College of Art, Morgan State University and University of Maryland officials are discussing a shared center for design students working on urban projects.
– An Asia Town
– Redevelopment of historic landmarks such as the Parkway Theater, North Avenue Market and former Chesapeake Restaurant building; and a park along the Jones Falls Valley.
Read more about this in the Baltimore Sun's A new vision for arts district.
The top image is what the city released, though unfortunately, asphalt takes up most of the pan. Hopefully this doesn't reflect a plan that promises to emphasize places for people rather than cars – such as these examples.
Photo: Charles Theater by mreid0183.