Emerging generations going car free In Japan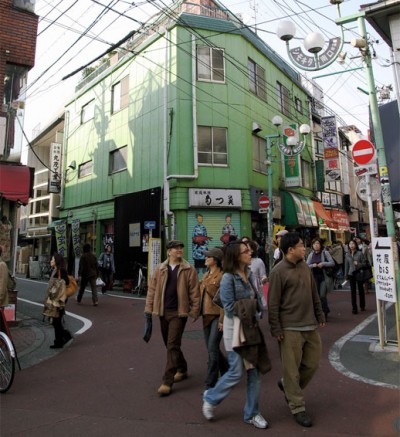 It's a 180-degree trend reversal in Japan, where emerging generations no longer find having a car as relevant to their daily lives. Automakers even have a name for it, "kuruma banare," or "demotorization". No more car ownership as status symbol, where auto executives fear the nation's love affair with the automobile is ending.
"Young people's interest is shifting from cars to communication tools like personal computers, mobile phones and services," says Yoichiro Ichimaru of Toyota.
From a typical young non-car owner, "I don't believe that having more things enriches you. If you stay happy in your soul, then you can be happy without money." You're more apt to find the emerging generations in Japan's pedestrian-only creative districts.
Auto sales in Japan are projected to fall to 4.86 million in 2009, below 5 million for the first time in 30 years. However, unlike the U.S. market where it's expected to rise once again, that's not the projection in Japan, which has a world class transit system amid already congested cities and a shrinking population (imagine 40% of the U.S. population in the state of Montana).
Read more in the Oregonian's Car-free? In Japan, that's how a generation rolls: No need – Younger people think owning wheels is too much trouble, a trend the industry fears will continue.
Image source: Shimokitazawa, Tokyo, Japan by isado.