Economic development sans government?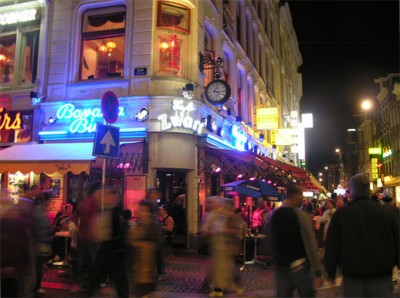 Presently, economic development – "efforts that seek to improve the economic well-being and quality of life for a community by creating and/or retaining jobs and supporting or growing incomes and the tax base" – is managed by government agencies. Then there's the chamber of commerce, a network of business owners mainly focused on improving their own members' economic bottom line.
In the age of convergence, expect to see a combination of the two emerge, where creatives take it upon themselves to establish their own non-government 'creative economic development community of commerce' to improve the economic, cultural and environmental well-being and quality of life for a community by creating and/or retaining jobs and growing incomes that support that. Here's what it could look like:
– An identifiable social network of the creatives and progressives that are committed to positive change in the city
– Revenue systems that depend on transactions rather than membership fees and taxes (which are fine for the chambers and agencies to continue using), such as connecting larger companies with creative services, products and employees, helping smaller companies grow and larger companies more relevant to changing consumer trends.
– Quarterly networking events that further encourage the previous component, fundraise, help build a sense of community, and have fun.
– With a growing social network base, members can now work with real estate developers to crowdsource green, attainably-priced homes that can literally meet their demand in its entirety.
– The same thing can then be done for creative third places, and ultimately, public places such as Gansevoort Square in Manhattan's Meatpacking District.
A complementary implementation initiative could be to establish a creative products district program.
Look ma, no government (not that there's anything wrong with it…)
What do you think? Can economic development be a triple-bottom-line, crowdsourced non-government initiative?
Image of Amsterdam by LouisL