Crowdsourcing university students for creative cities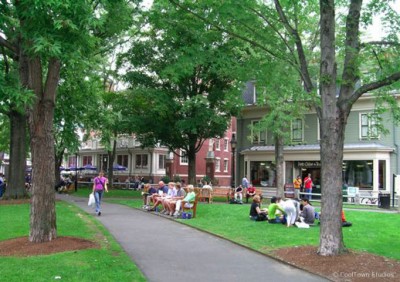 Let's see, at universities and colleges there are thousands of creative, innovative minds in singular locations in the hearts of cities, all of them on various online social networks, primarily Facebook. Meanwhile, cities are constantly looking for ways to retain university graduates, while also looking to attract creatives. At the same time, many of the fastest growing, most resilient companies during this economic crisis are ones based on social networks, from Amazon to Cisco.
So the convergent answer is, why not let students help crowdsource via social networks the making of creative, innovative events, scenes and places that would attract them… which in turn would attract creatives and progressives… which result in the development of new, exciting companies and organizations… that happen to produce the kind of high-growth jobs that are effective in growing an economy.
In that spirit, to all university students, you are invited to participate in a pilot project to crowdsource a creative economy and culture in a Virginia county that's willing to be such a recipient, which happens to be Arlington. Follow along at the nascent Creative Arlington social network (anyone can join) as we start from scratch to involve university students in catalyzing places, scenes and events that become the benchmarks for a triple bottom line future in a designated area. Then feel free to use the model to start initiatives with other universities in common cities. Next, how it all works.