Boston attempts to preserve artist hoods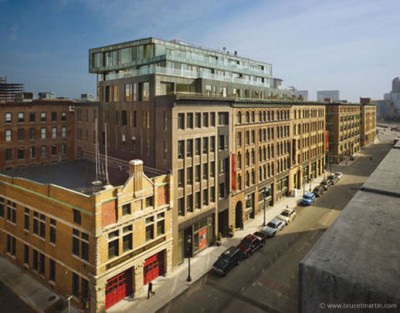 It's not easy to resist gentrification, but at least the City of Boston is trying via their Artist Space Initiative within their economic development agency.
Their mission is to develop spaces that:
– are permanently dedicated to artists through deed restrictions;
– are located in buffer zones between industrial and residential neighborhoods in locations that do not support traditional family housing;
– offer live/work spaces or work-only spaces for rent and for purchase at a variety of prices with a preference for Boston residents.
Specific examples of implementation include:
– Inclusionary zoning that requires at least 15% of all new housing falls under the city's definition for affordable housing. Policy or not, there's no reason why this can't be accommodated via better designed smaller units.
– Investment of public land in exchange for the developer providing 26 units (50% of the project) of artist housing.
– Under the Artist Space Initiative, 200 units have been built, with 120 planned.
Unfortunately, there are only 250 artists today, down from 600 artists in the early 90s, but there are strong indications the creative class numbers are higher.