People over cars' begins to hit mainstream media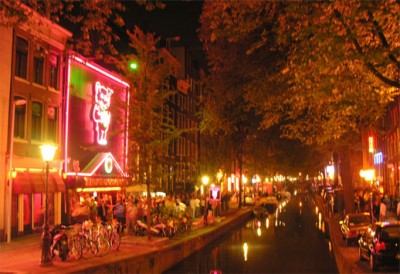 "It's Time for Cities to Favor People, Not Cars" isn't a headline you'll be seeing in the Wall Street Journal anytime soon, but it is a headline this month on Wired Magazine's site, which is often an indicator that we've hit the tipping point from concept to reality. Wired is where the concepts of crowdsourcing and the Long Tail were first introduced, which are now becoming fundamental business models for sustained growth, as well as for developing creative cities. The next domino to fall would be Fast Company Magazine – stay tuned. I would think they'd want to do an article on the NYC Department of Transportation, which pretty much has the same headline for their entire operation.
The Wired article largely quotes from transportation planner Timothy Papandreou, formerly with the Los Angeles County Metropolitan Transportation Authority, which is as car-oriented as a city can get, stating that we're on the cusp of an inevitable mode shift away from individual car ownership toward a greater reliance on mass transit and sustainable transport. "There's this cycle of automobile dependency. You have to have a place to park at home, a place to park at work, and a place to park at retail establishments. In an absurd market distortion, cities have become places where cars have a right to housing and people don't."
It was no surprise that this was the underlying message at a Art Center College of Design summit, viewed as the Harvard of transportation design and not surprisingly home to some of the most innovative minds in the world. The event, Expanding the Vision of Sustainable Mobility, presented what the future of transportation would be in the U.S... especially in cities where creatives thrived… and it looks good for people once again.
Photo of Amsterdam by LouisL.