Crowdsourcing a destination in New Orleans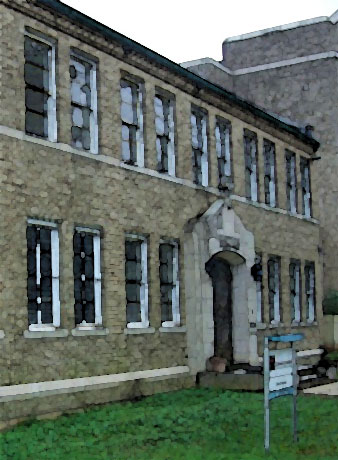 The Broadmoor neighborhood in central New Orleans was hit hard by Hurricane Katrina, but it inspired NOLA YURP (New Orleans LA, Young Urban Rebuilding Professionals) to do something about it – see New Orleans creatives take the initiative to rebuild.
Through its network, the group identified a sponsor developer from the triple bottom lined Green Coast Enterprises, who in turn suggested a few buildings/sites for YURP members to consider crowdsourcing. Working with the diverse local neighborhood group, the Broadmoor Improvement Association, they voted on an abandoned two-story historic convent building (pictured) owned by a church that was willing to offer a community-friendly lease.
They then voted on a desired use for the ground floor – a coffeehouse/cafe that also serves as entertainment space – and are now working with a commercial broker to secure a tenant. Why would a tenant be interested in such an arrangement? For one, the group is committed to establishing a following of loyal customers (ie a beta community) to ensure the business's success, and second, because it's viewed as a primary benefit to the surrounding community, as mentioned, the lease terms are very attractive.
The good news is that the effort was featured in the city business paper. Unfortunately, the writer took the YURP term a bit too literally and titled it, Former convent could be born again as yuppie hub. It's not what you want to hear in an economically-challenged area, but the group is dedicated to ensuring the local residents and culture is inherently reflected in the third place that is eventually created there.
Your participation is welcome (from wherever you are) at the Destination Broadmoor beta community site.
How would you ensure diversity and local culture are intrinsically included, especially in the early stages of crowdsourcing a community destination in an economically-challenged neighborhood? Please comment below.