Participatory art studio + coffeehouse + lounge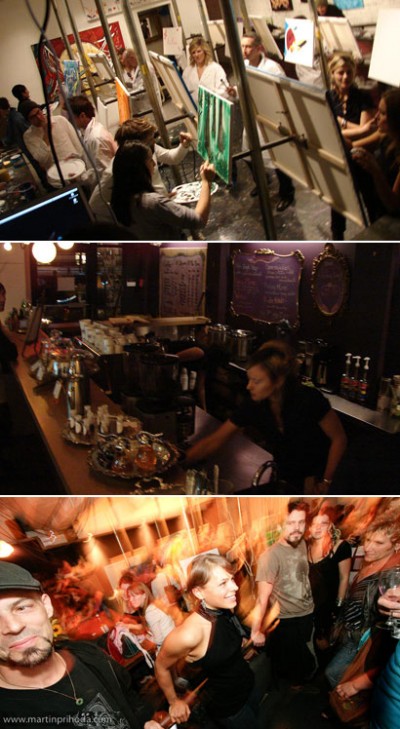 Say you're in a quiet social mood, looking for a good cup of joe and a bite to eat… and have an inkling to see what happens if you literally had a blank canvas and some paints to express your inner soul.
Or how about if it's later in the night, where a good drink and some energetic live music is inspiring the same blank canvas visions?
Those lucky creatives in Vancouver, Canada now have Raw Canvas to manifest their desires, where you're invited to walk right in, "buy a canvas, grab some paints and get free". It's a coffeehouse by day, lounge by night, and drop-in community art studio all the time, with canvas ranging from $28 to $55.
Raw Canvas also has a gallery to display the best works of spontaneous art, and there's some serious latent talent and originality just waiting to present itself. You could say they're crowdsourcing the works in their art gallery, and pretty effectively at that.
Thanks to Springwise for the reference.