Google advocates for cool places too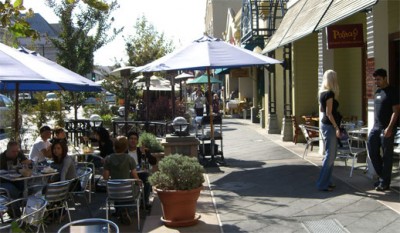 Many of Google's HQ employees in Mountain View, Silicon Valley, California fit the creatives vibe. So it's encouraging, though probably not surprising, that the company is prompting the City to invest in sustainable development and a vibrant community in the area surrounding its campus. In other words, Google is looking out for its employees beyond the workplace, and it's not only smart, it's a sign of the times. Goodbye office park, hello urban village.
Check out the following letter excerpt from Google to the city:
"Our goals for Google's HQ are to provide a future redevelopment that is nurturing and regenerative to the environment provide a vibrant community and worklife balance for all and efficiently manage transportation and pedestrian access needs. This must include mixed uses office retail and residential along with the kind of land use development described in the Final Report by the Mountain View Environmental Sustainability Task Force. We encourage you to be the model Silicon Valley community leading the way with visionary development opportunities to create the most efficient sustainable and fiscally supportive plan to the community of Mountain View and the North Bayshore area."
The good news is they don't have to look far regarding models for urban living, where Mountain View's Castro Street (pictured) in the downtown is well known for being an urban design, social and retail success, and San Francisco is just several miles to the North.
Read more in TechCrunch.
Photo of downtown Mountain View by neighborhoods.org