Transparent 'keeping it real' development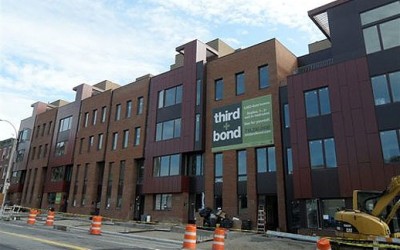 Now there's a term you don't hear very often, but you're going to. Transparent real estate development. It's a necessary first step towards open source development, which is when people not only get to see what's going, but get to participate. This in turn is key for crowdsourced placemaking, when people determine what places they're passionate about creating with others, and do so.
One of the most effective forms of transparency in real estate development is letting people know what's going on, for better or worse, and the easiest way to do that is with a blog. As simple as it sounds, it's not common at all, which is why the New York Times published an article, Brooklyn Developer Builds Following on Blog when a Brookyln developer started doing it.
Why is transparency so uncommon? Because lots of things go wrong in real estate development, and developers obviously don't want you to know. However, people are even more turned off if you don't keep it real.
You can follow the Brooklyn development, known as Third + Bond at its blog here. Now, the reason why a developer would even choose to let the public know of both its progress and struggles on a weekly basis is because they feel their project is of positive impact to the neighborhood: Third + Bond is looking to be the first LEED Gold mid-rise residential building in Brooklyn.
For regular readers of this blog, it should be no surprise that the urban, mixed-use, attainably-priced, LEED Gold targeted East College Street Project by Sustainable Community Associates has a blog updating their progress as well.