Employees moving to downtowns by the thousands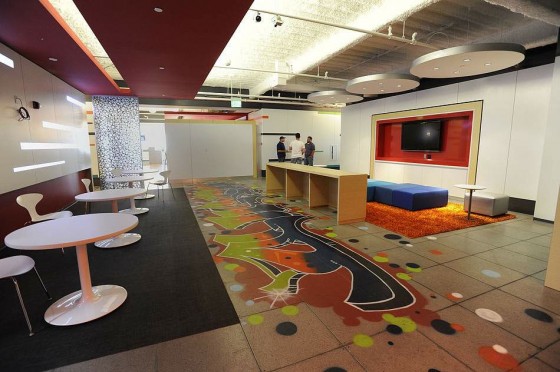 That's literally the case when it comes to Detroit. Let me say that again… Detroit.
Quicken Loans moved 1700 of their employees to downtown Detroit in August, 2010. It's no surprise the company located its workplace next to the city's premiere active public space, Campus Martius, which recently received an award as the most outstanding example of a public open space that has catalyzed the transformation of the surrounding community. It also should be no surprise then, that Quicken Loans was second in Fortune's Best Companies to Work For 2008 only to Google. They obviously care about what their employees want…
Quicken is part of a national trend where large companies are continuing to relocate downtown in urban areas, as is documented in the Harvard Business Review article, Back to the City, "Both young workers and retiring Boomers are actively seeking to live in densely packed, mixed-use communities that don't require cars – that is, cities or revitalized outskirts in which residences, shops, schools, parks, and other amenities exist close together… today it's these urban neighborhoods that are exciting and diverse and exploding with growth."
Three thousand workers from Blue Cross Blue Shield of Michigan will move to downtown Detroit in mid-2011, United Airlines is moving into downtown Chicago from the Illinois suburb of Elk Grove. You can read about the urban shift for employees of Microsoft, Expedia, AT&T, Target and others in the previous entry, 'The New Urban Workplace'.
Some telling statistics behind the shift:
– The American Journal of Public Health and the American Journal of Health Promotion link sprawl to obesity.
– Behavioral economist Daniel Kahneman finds commuting has the most negative effect on people's moods.
– Economists Bruno S. Frey and Alois Stutzer conclude that commuters who live an hour from work need to earn 40% more money than if they were noncommuters.
– A Bank of America California study reveals that sprawl reduces quality of life, increases the attractiveness of neighboring states, and yields higher direct business costs and taxes to offset the side-effects of sprawl.
– The U.S. Census shows that 64% of college-educated 25-34 year-olds said they looked for a job only after they chose which city to live in.
Then again, you can do what Google is doing, which is focused on bringing the urban to them.