When coworking meets serious (and fun) economic development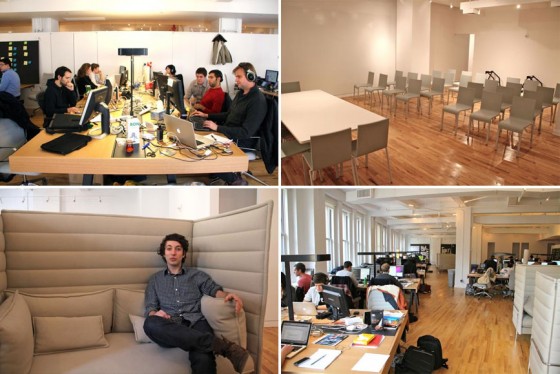 When a 20,000 s.f. coworking space receives a $200,000 grant from New York City's Economic Development Corporation to offer design, technology and business classes to the public, it's going to need a new adjective, like coworking accelerated, sponsored coworking or gazelle coworking. In fact, it's an ideal solution to a need we previously stated a crying need for regarding job creation, a startup coworking space.
What makes General Assembly so significant is that it represents how coworking has finally been recognized by a city as serious job creation. Most coworking spaces today aren't designed as a profit-making job creation model, choosing instead to focus on establishing a sense of community among a city's most creative and entrepreneurial, with an emphasis on attainably-priced workplaces.
Since what defines a startup coworking space from the typical ones is a focus on job creation, that means one rather onerous, but necessary rule that distinquishes the two cultures – membership is invitation only. That is, the tenants consist only of the companies that qualify as having the greatest potential for high growth (ie gazelles) in high growth industries like innovation and tech. There are lots of similarities to professional baseball's development system.
Coworking is about combining community and business, and while startup coworking prioritizes business just a bit more, community is still just as important. Here are some examples:
– Open floor plan, no cubicles.
– A campus map locating activities from hackathoning to pillow fighting.
– Big communal area for events of up to 200 people, with moveable walls and couches.
– A 35-person classroom, media room, library, multiple meeting rooms, and bike storage area.
– Free and paid open-to-the-public events.
– Rustic recycled-wood communal table.
– Kitchen with two dishwashers.
Check out more stories here, a sense of the culture via the NY Times here, and photos of the space via this awesome slide tour.
Thanks to John Massengale for the reference!