City of Birmingham hints at crowdsourced placemaking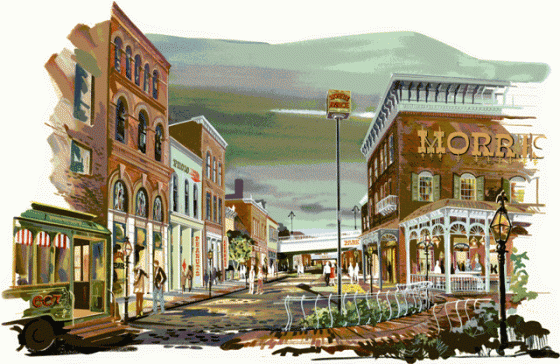 While we have examples of the private sector crowdsourcing places and the public sector crowdsourcing ideas for placemaking, have we seen the public sector crowdsourcing actual places yet? The City of Birmingham, Alabama is at least hinting at it.
The Community Foundation of Greater Birmingham and the City of Birmingham partnered to create a Prize2theFuture contest to provide anyone in the world the opportunity to inspire what happens on a small city block in downtown Birmingham. It attracted 3000 registrants from 39 countries submitting 1115 ideas during the contest period from January 13 to March 11, 2011, with the winner receiving $50K, second place $10K, third place $5000, and fourth through tenth place being rewarded with $1000. Kudos to the City of Birmingham for crowdsourcing worldwide publicity and brainstorming of ideas paving the way for something innovative and fresh in its downtown.
Crowdsourcing, or not, idea generation, development and selection
While crowdsourcing was applied to the idea generation/brainstorming phase, that's about where it ended. The phases of idea development and idea prioritization/selection weren't crowdsourced, as they were in Bristol, Connecticut, but left to a Prize2theFuture committee that decided the 10 winners. Perhaps at least some involvement for the local crowd to provide idea development; to comment on, upvote, campaign for and possibly improve or enhance the submitted ideas wasn't taken advantage of, what crowdsourcing expert Clay Shirky describes as 'brainwriting'. I'm not so sure the local crowd would have selected the 10 winners that the committee chose to make a reality in their neighborhood either. You can decide for yourself here, with the winning ideas represented by the images below, where each idea may look like it reflects the values of a single firm/idea submitter rather than the community. However, the committee did come up with recurring themes from the 1115 ideas, which were:
– Multi-use facility that brings people together
– Both indoor and outdoor elements but not a duplication of Railroad Park
– Environmentally friendly, LEED designed, sustainable, with material reuse
– Leading edge technology
– Food (restaurants, cafes, markets, fresh produce)
– A civic icon, a new way to look at and get oriented to Birmingham
– Performance space/ venue
– Ties to rails, stations and respect for the historic Terminal Station.
However, to many, the recurring theme, by definition, may sound a bit obvious. What's missing maybe is a second phase to crowdsource top ten ideas in each of those themes, which is what crowdsourcing idea development does. That's where I'm betting you would have seen the popularity for a pedestrian-only zone (architecture being a separate issue), as presented in one of the submissions (above image), but nowhere to be seen other than the artist's own website, and thus possibly completely forgotten unless… you guessed it, crowdsourcing for images.
Identifying the developer
The Community Foundation recently announced Request For Proposals (RFPs) to select a developer. This is something that is not and should not be crowdsourced, where there are significant liabilities and livelihoods at stake, as well as data the submitting developers need to keep confidential. Of the Foundation's criteria in selecting a developer:
– Track record on leading successful projects from design to implementation, local representation/participation, diversity of team, LEED experience
– Track record of project financing, current financials
– Commitment to design excellence/innovation in interpreting Prize2theFuture themes
– Evidence of short-term/long-term financing for this project
– Economic sustainability/quality of proposed tenants

…one more criteria would make for a very compelling end result:
– Application of the open participation/crowdsourcing process in the Prize2theFuture program to the actual design and development. Maybe the criteria isn't there because there are so few developers like a Renaissance Downtowns that's actually committed to such an approach at a large scale.
Crowdsourcing the funding
However, the Community Foundation is way ahead of its time when it comes to funding. As a very progressive sign of things to come with crowdsourced placemaking, the Foundation raised $1,000,000 for predevelopment, crowdfunded by donors in a way, via a fundraising effort to invest in one's own city.