Charlotte, NC builds a live music village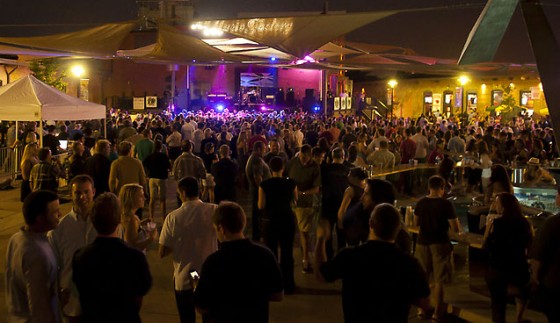 A transformed 1900s textile mill, Charlotte's NC Music Factory may not be located in the heart of the city, but once you're there, many of the locals find it has the heart of a city. Why? Because one can spend the entire day there without getting bored.
Opened in 2006, but not maturing until more recently, the 300,000-square-foot (28,000 sq m) complex accommodates audiences of 1500 indoors and 5000 outdoors, amid a creative variety of lounges, restaurants, pubs, coffee shops, with 50,000 s.f. of fully-leased offices and 31 music rehearsal spaces.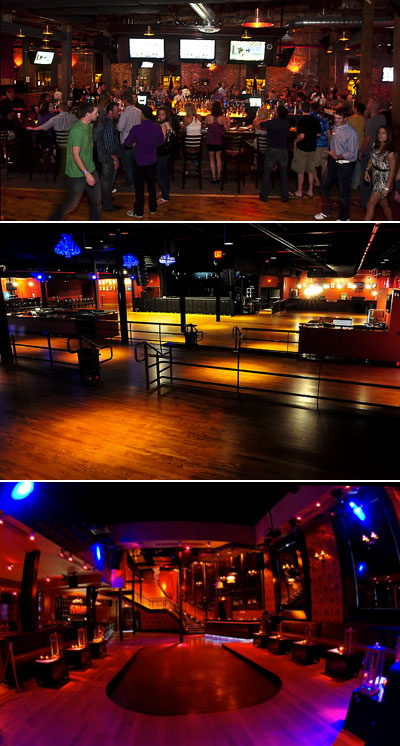 In other words, this is the creative class version of the corporate cultural district exemplified by the chain-driven Live! entertainment blocks developed by The Cordish Companies.
There's no shortage of things to do and places to hang out, with upscale dining, downscale dining, a college hangout, a bar/restaurant/music club, the 'world's smallest bar', a refurbished New Jersey diner, a German-style beer garden and the Fillmore and Amphitheater live music venues. As one patron put it, "What I can say is that this place has just about everything a person in Charlotte is looking for – a comedy club, live music, dancing, bar, saloon, etc. One can easily spend all night here and not get bored due to the variety of establishments here." As far as living, townhomes and condos in the 800-900-s.f. range, selling for $150,000 to $200,000 are on the horizon.
Father and son Rick and son Noah Lazes began planning the development of the Music Factory in 1999, owing the project's financial success in the midst of the economic downturn to the relatively inexpensive land, having no debt, and allowing tenants to pay rent at less than $20 per square foot, half the rate of more prime retail streets. Securing Live Nation on the outdoor amphitheater and Fillmore for the indoor live music venue were huge factors as well, and are as far as the destination goes in terms of national anchors.
The developers also made sure to involve the local neighborhood community during the planning phase, as the video below will attest. As one resident put it, they're as much a part of the Music Factory as the Music Factory is a part of their neighborhood.