Reading, dining, theatre… in one place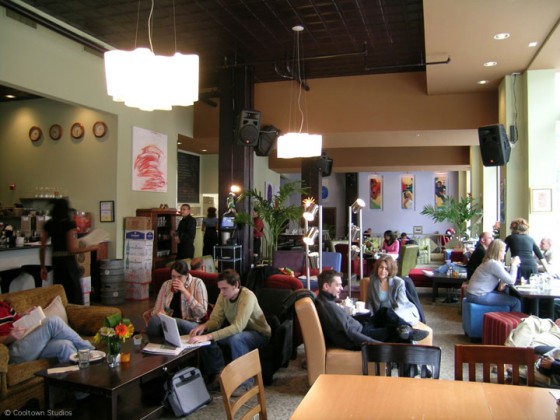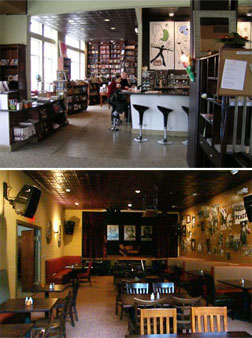 If you feel like relaxing at the end of the day with a good book, then meeting friends for drinks, staying for dinner, then catching a rather intellectual film, lecture or comedy show, you can do all of that in one place at the Busboys and Poets in central Washington DC.
The name of the venue is inspired by Langston Hughes who was discovered as a poet while he was a busboy, and the theme carries through. There's a literature-oriented bookstore; a bar; lots of couches and informal sitting areas; a menu emphasizing freshness, simplicity and creativity; and last but not least, an actual enclosed theatre with raised stage and thick, dark curtains. In the theatre room, one can attend writers workshops, films, lectures, live music, poetry, comedy, receptions, fundraisers… check out their event calendar.
Busboys is part of a growing retail entertainment trend based on the emerging experience economy, where venues provide an experience rather than just a service or product, assisted by combining several venues in one like this place in Athens GA, and this one in Frederick MD.